Full service digital agency from Bonaire
design
development
marketing
Dushi Blue Bonaire is your online partner for any digital project. We are a full-stack, remote-first digital agency that works with the newest technologies, based on Bonaire. We provide services like Design, Development, Marketing and Hosting. Think Web development done right, marketing with a twist, and software with a service. View our works
Creative experience
Creating digital solutions
is what we do best.
We believe in creating experiences for your customers, and offer project-based custom solutions driven by fact-based marketing.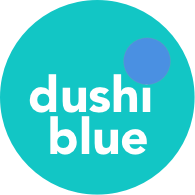 Customer focused, fact based.
We focus on the user experience and steer your online business fact based. That means we evaluate our assumptions and ensure the right marketing strategy is used to reach the maximum potential for your business online.
We start by focusing on your customer, build our assumptions and test those to the facts of our marketing strategies.
See our work
our services
We define online businesses...
Design
We provide complete Design and Art direction services to ensure that everything matches your profile. Anything from business cards to prints.
Development
We design your website based on the best user experience, making it responsive and build with nothing less than the newest technologies and tools.
Marketing
Fact-Based marketing ensures we are always matching the expectations and enables us to steer any marketing campaign to success. Never assume, know!
Photography
In collaboration with our partners we realize everything from aerial, underwater to regular Film or Photography productions.
Branding
Whenever your business is known by its name and image. We ensure serving your customers with the best brand experience possible.
Hosting and Support
We provide a full-service solution matching the technologies. We scale, distribute, and serve websites all over the world within mili seconds!
Want to grow your business?
No two businesses are the same, so why should their online stratagie be the same? Let's have coffee, and discuss your business.
take a look
Some of our recent works.
Want to be in our Portfolio?
We are currently taking on new projects, contact us now!
latest posts
Our ideas and experiences.
What our clients say
Dushi Blue made the technical process enjoyable. The website is exactly as we had in mind, so thank you and good luck with your next project!
Let's get technical
Our favorite stack
Head office:
Kaya R. Statius van Eps 17, Kralendijk, Bonaire
Phone:
+599 796 8228
Email:
dushiblue<@>gmail.com