Design & Development
Everything but lola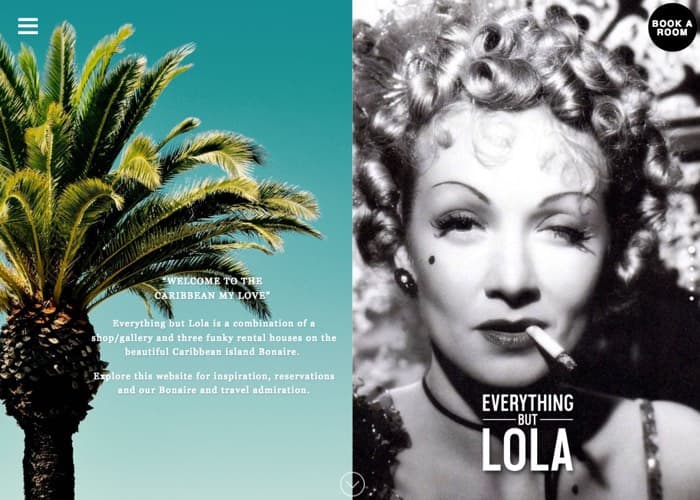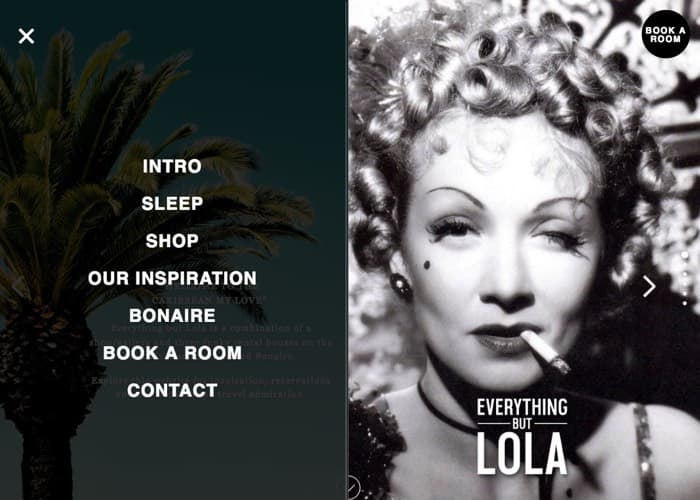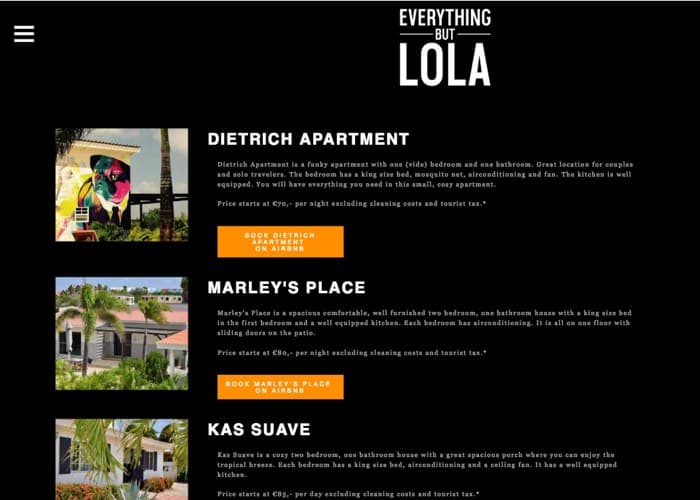 Everything But Lola

Dushi Blue was challenged by Erika Sanders to build a custom website meeting specific criteria for the Shop and Sleep concept: "Everything But Lola. It's a project about inspiration, Bonaire, apartment rentals, and more.
Images speak more than words.
Nothing beats the day you finally launch the website and you'll see the result of all the hard work. The reactions and feedback were overwhelmingly positive and the customer was more than happy!
We want to thank Erika and everythingbutlola.com for her kind words and feedback, and it was our pleasure to work with you! We think the project is a huge success, and we are very proud we could have made this happen for you!

Dushi Blue has built our website www.everythingbutlola.com. We can recommend this company to everybody.

It is important a website reflects exactly what you want to send out to the world. The company building your website needs to understands your vision and has to be able to follow the creative process which is in your head and translate it to the technical details necessary to actually built the website. Although we only like the creative process, DT from Dushi Blue made the technical process even enjoyable (as long as he didn't get too much into detail 😉). The website is exactly as we had in mind, so thank you and good luck with your next project!

Erika Sanders, everythingbutlola.com
Article
Do you want to read more about this project? There is also a blog post dedicated to the development and making of Kiteshop Bonaire. You can read it here
Visit website
Head office:
Kaya Saturnus 35C, Kralendijk, Bonaire
Phone:
+599 796 8228
Email:
dushiblue<@>gmail.com